<< Diary
Vet Tech Life


Because I like to share and hopefully it will reach someone somewhere.
What is a Veterinary Technician

[ Featured ]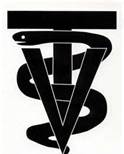 According to the National Association of Veterinary Technicians in America, veterinary technicians primarily function as professional technical support to veterinarians, biomedical researchers, and other scientists.
Short Url...
read more...
At First Glance
Why do you want to work with animals? What do you expect to gain? More importantly, how much are you willing to give? Like every career, it takes a strong mind and heart. Showing animals love, empathy and compassion is very important. But being able to stay focused and professional ...
Short Url...
read more...